Welcome to Water Mill Gardens 2015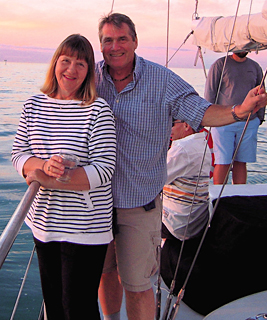 Hello to all of our daylily friends and garden visitors. Last year was an exciting year with the introduction of several new patterns from Jane's DRAGONFLY DAWN. This year we again have numerous new patterns from DRAGONFLY DAWN along with our superb, first new red in awhile, SHAKESPEARE'S RED. We again have a long petaled Morningstar Collection along with what we believe to be a very varied assembly of beautiful new daylily introductions. In the seedling field we bloomed numerous new patterns along with many exciting green throated beauties coming from Tetra EMERALD STARBURST and our new introduction out of Tetra ROSE KENNEDY, QUEEN OF GREEN. These stunning green throats dominated a great deal of our hybridizing efforts this past bloom season.
We believe our introductions will look as good in your garden as they are pictured here as we do not color enhance our photos in order to boost sales, and we try to not publish "glamor shots," but rather show typical good blooms as they should oftentimes be in your garden. Regarding bud count Jane and I actually go out in the garden and average the bud count of several scapes so as to not exaggerate or perhaps mislead. Jane I have made an effort this year to maintain low prices on superior cultivars. Water Mill Gardens is first and foremost a hybridizing adventure with oftentimes the goal of getting new genetic material out to our hybridizing friends. We try to introduce our new genetics as soon as possible, often times with extremely limited stock. We have never introduced new introductions with as little stock as we have on hand this year especially with our patterns and new toothy introductions. We are faithful to our reservations list, but expect either a confirmation or payment by March lst for reservations made shortly after the mailing of this catalog.
Dan & Jane