Welcome to Water Mill Gardens 2017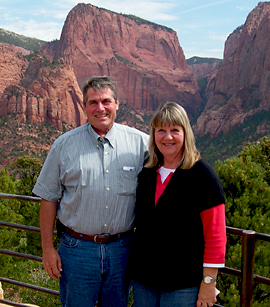 Hello again to all of our daylily friends and garden visitors. How is it that already another year has come and gone? We continue to be blessed due to the many good friends we have made in the wonderful world of daylilies. Last year we introduced our first double daylily in quite awhile, CREAM AND SUGAR, and received many kind words when it bloomed in gardens around the country. The same goes for GREEN EMPRESS, introduced last year; our first introduction out of Tetra Emerald Starburst. This year we have several new introductions again coming from the powerful Tetra Emerald Starburst (GREEN EMPEROR, LADY DRAGON, and MAMA KNOWS BEST) along with two very exciting dormant diploids (MIDNIGHT HOUR & PIRATE QUEEN) from diploid Emerald Starburst that we're introducing for our friend Norman Hughes who lives and hybridizes in Landenberg, Pennsylvania. This year all of our plants are in quite limited supply.
We believe our plants will look as good in your garden as they are pictured in our catalog as we do not enhance colors in order to increase sales, and we try not to publish unrepresentative "glamor shots." We try to show images that are of typical good blooms as they should oftentimes appear in your garden. We've learned and especially this year relearned that patterned daylilies vary not just from early to late in the season, but from year to year. Many previous keeper patterned seedlings were tossed this year for this reason. Regarding bud count, Jane and I actually go out into the garden and count the buds and branches on several typical scapes and then average to be as accurate as possible. Again, we consider ourselves to be much more of a hybridizing venture rather than a commercial venture, and we try to get as much new genetic material out to you as soon as we can. We are faithful to our reservations list, but expect either payment or a conformation contact prior to March lst. Year after year customers in the northern states report that almost all of our creations do well in their gardens. We started our program on Long Island, N.Y. And have always tried to keep as much northern blood as we could in our crossing.
Dan & Jane